Fall 2021 Registration: Our Fall 2021 catalog is available here. Please note that some courses have shifted to an online presentation; that is noted in the course description in the online registration system. Our Fall 2021 registration is open to add courses or to add yourself to a waitlist for those who have already registered and open to register for the first time for those who have not registered. Registration remains open until the second class meeting for most classes. Registration is online (find our registration page here). Please note that because of limited staff at this time the Reuter Center will be open 10 a.m. to 3 p.m.  Please note that registering for any OLLI class or activity that takes place face-to-face is your attestation that you are vaccinated for COVID-19. Masks or face coverings are required to enter the Reuter Center.
We remain in a time of uncertainty as the course of the pandemic continues to shift, so we appreciate your patience and cooperation as we work to balance our desire to be together with our desire to keep everyone as safe as possible. Please be aware that anyone coming to the Reuter Center must wear a face covering.
We encourage you to call us at 828.251.6140 or email us at olli@unca.edu if you have any questions. We request your patience as we try to be as clear and complete in our communication as possible.
The Osher Lifelong Learning Institute (OLLI) at UNC Asheville is an award-winning, internationally-acclaimed learning community dedicated to promoting lifelong learning, leadership, community service, and research. Our goal is to enable our members to thrive in life's second half. Call us at 828.251.6140 or email us at olli@unca.edu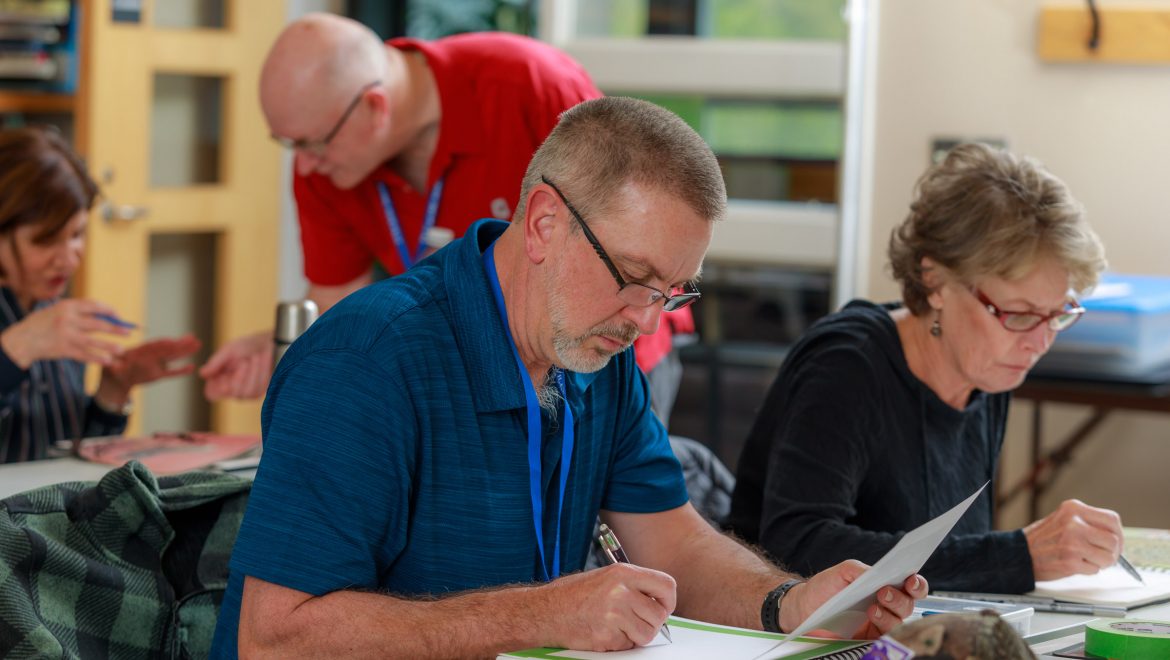 Catalog & Registration